NEED MORE INFO
303-963-6441
Ignite Payments / First Data
"Customer service is extremely important to us both as a customer and a vendor. We look for vendors and programs that will provide the optimum in service and knowledge about their product and program. From the initial phone call to the training to the implementation of our new credit card reader, the Ignite Payment team was very present, Jerry and Alan are a great asset to us . After our first month with Ignite, Jerry emailed a report breaking down our overall savings compared to our previous provider. He followed up with a phone call, and walked me through the entire report, and answered any questions that I had. Overall the experience has been very positive. Thank you ! " Gina - D.J.A. Imports LTD.
Gina Pietrocola + New York
PRODUCTS AND SERVICES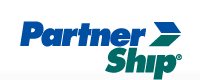 MSP Shipping Program

Description of services:

Save with UPS, YRC, Estes & Coyote Logistics

Receive special discounts on a broad portfolio of shipping services to include air, ground, international LTL, Truckload, Rail and Intermodal.

Program Benefits:
No minimum shipping requirements
Discounts with a new or existing account

Take advantage of these other online services
Schedule pickups/track shipments
Order free supplies
Create and print shipping labels

Whether your shipping needs are coast to coast or close to home, you can trust that UPS, YRC Estes & Coyote Logistics will pick up and deliver your shipments on time and on budget.

*Discounts on qualifying shipments only

What's in it for you?
Significant Savings - fill out the form to the right to start saving. Make sure to add your existing 6 digit UPS account number (s) at the bottom of the form.